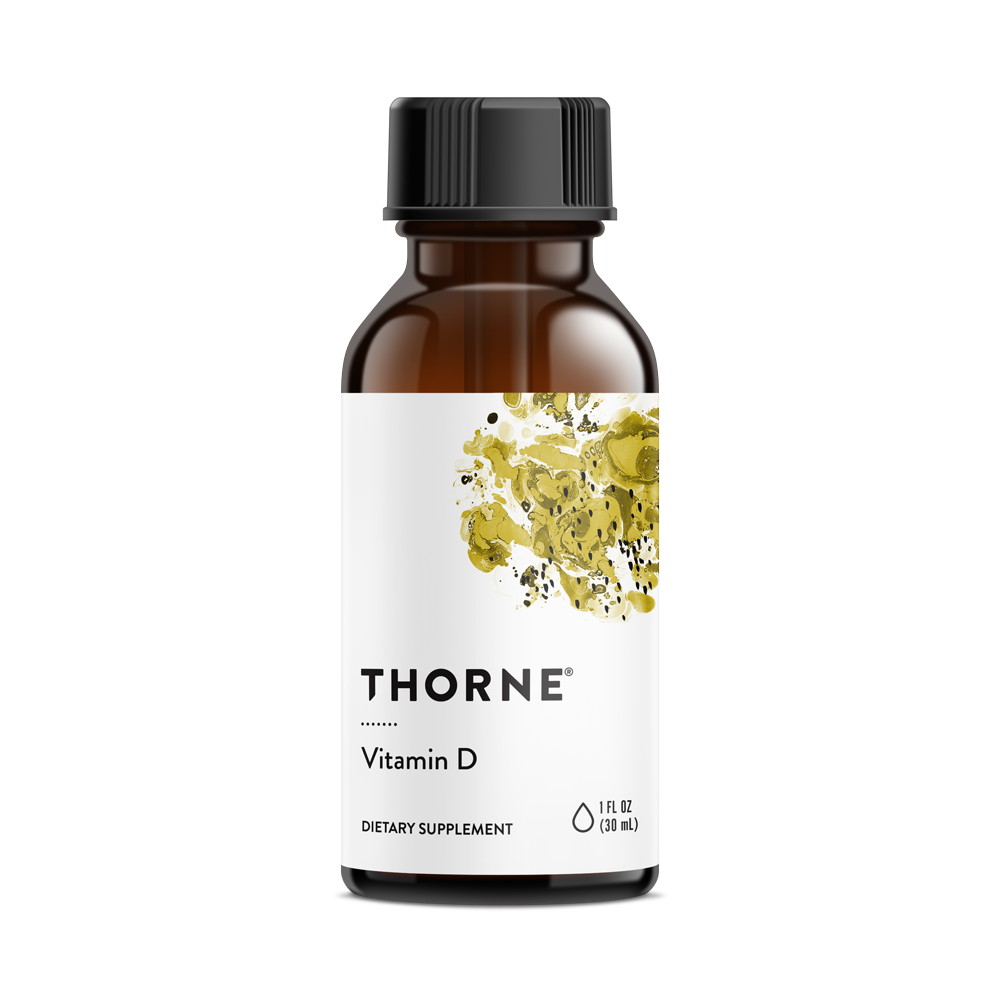 VITAMIN D LIQUID 1000 IU (Drops) - 1 fl oz./30ml
$15.00
Product Information
It is essential to maintain healthy vitamin D levels throughout all stages of life, from fetal development to old age.* Vitamin D helps protect a number of important functions in the body.* The current recommended daily vitamin D intake of 200-600 IU for adults is based on the minimum allowance to protect against bone disease. However, an upward revision of the FDA's guideline is now under consideration in light of new research, especially pertaining to immune function. Although direct sunlight exposure is a good source of vitamin D, many people do not get enough sun due to season change, latitude, or lifestyle. Therefore, vitamin D supplementation can be of great benefit in these cases.*

The Vitamin D Council (VDC) is a non-profit organization of medical professionals, vitamin D researchers, and concerned citizens whose goal is to educate professionals and the public on vitamin D deficiency and its associated health risks. The VDC recommends an average of 5,000 IU/day vitamin D for adults. Better yet, they suggest testing 25-hydroxyvitamin D levels and dosing accordingly. Ideal blood levels should fall between 50-80 ng/mL.*

Infants should not receive more than 400 IU/day, which is the daily dose of vitamin D supplement that the American Academy of Pediatrics recommends for breast-fed and partially breast-fed infants.

Thorne's Vitamin D Liquid is in a base of medium chain triglyceride oil, preserved with mixed tocopherols.
Ingredients
Two Drops Contain:
Vitamin D (as Vitamin D3) 1,000 IU.
Other Ingredients: Medium Chain Triglyceride Oil, Mixed Tocopherols. 


Suggested Use: Take 2 drops one to three times daily, or as recommended by a health-care practitioner.

Servings Per Container: 600
Statements and Warnings
ALLERGY WARNING
This product is contraindicated in an individual with a history of hypersensitivity to any of its ingredients.

PURITY
This product does not contain wheat, gluten, corn, yeast, soy, egg, dairy products, or artificial colors, artificial sweeteners, or artificial flavors. This product also does not contain lactose, palmitic acid, magnesium stearate, or stearic acid.

PREGNANCY WARNING
If pregnant, consult your health-care practitioner before using this product.

INTERACTIONS
There are no known adverse interactions or contraindications at publication date.