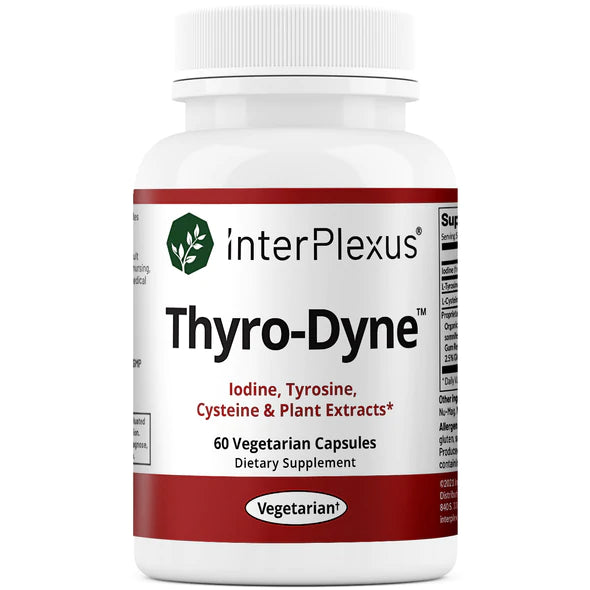 THYRO-DYNE™ (60 caps) InterPlexus
$36.00
Thyroid Support for healthy thyroid hormone output and function*
Thyro-Dyne™ provides iodine, targeted amino acids, including L-Tyrosine, and herbal extracts of Ashwagandha and Guggul. This formula works by providing precursors, co-factors, and botanicals that support thyroid hormone production and function.*
Suggested Use
Take 2 capsules once a day with a meal or as directed by your physician.
Caution:

If pregnant or nursing, consult your physician before using this or any other product. Keep out of reach of children.
Ingredients
Iodine, L-Tyrosine & L-Cysteine HCl
Proprietary Plant Extract Blend: Ashwagandha root & Guggul gum.