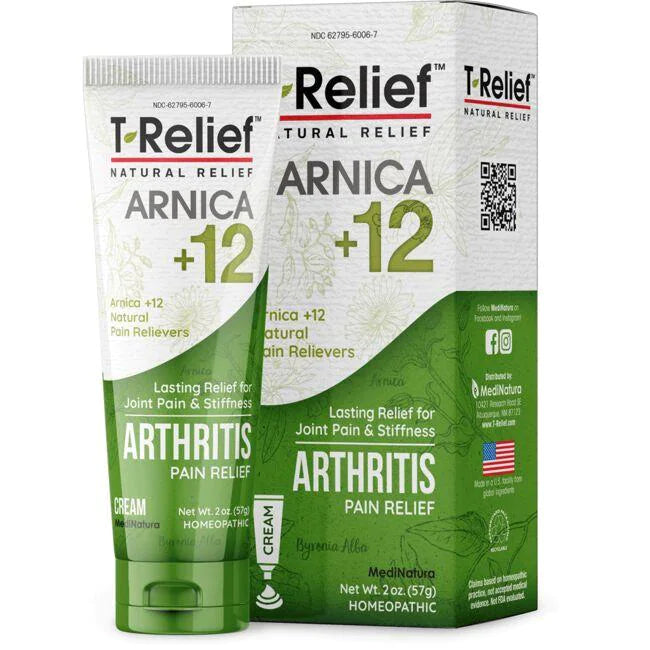 T-RELIEF ARNICA +12 ARTHRITIS PAIN RELIEF CREAM (2 OZ)
$15.00
Description
Natural Relief
Arnica +12 Natural Pain Relievers
Lasting Relief for Joint Pain & Stiffness
Homeopathic
Uses:  For the temporary relief of minor:
Arthritis Pain
Joint Pain
Joint Stiffness
Natural Relief
Our Arthritis formula combines Arnica with 12 plant, mineral and tissue extracts to provide pain relief and also to reduce joint stiffness for improved mobility!
Safe
The natural active ingredients in this remedy are at safe homeopathic levels. The cream is made with organic shea butter and organic aloe, organic coconut and organic safflower oils.
FDA
Manufactured in a facility which is inspected by the FDA and strictly follows the FDA's cGMP manufacturing practices.
Suggested use
Twist off cap and remove the foil seal.
Adults:  Apply generously to affected areas 2-3 times daily, or as needed. Massage thoroughly into the skin.
For children under 18 years: consult your health professional.